Originally Published in Minnesota Business: http://minnesotabusiness.com/know-how-get-process
The Entrepreneurial Operating System gives emerging companies more structure and better results
By Erica Rivera 11-20-2014
"Only 5 percent of business owners are getting what they want out of their business," says Chris Naylor, founder of B.Better Success Coaching in Wayzata. The Entrepreneurial Operating System (EOS) is one way CEOs and business owners are finding more satisfaction — and results — in their work. The holistic program serves as a structure for business owners and their leadership teams to grow in a healthy way. It was designed by Gino Wickman, entrepreneur and author of "Traction: Get a Grip on Your Business."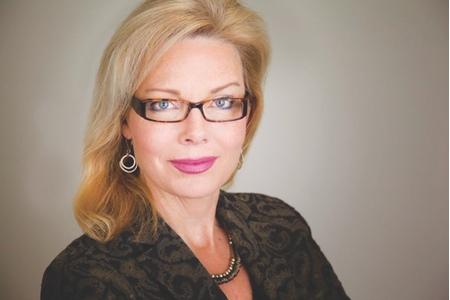 The Twin Cities hosts a strong concentration of companies using the EOS model, which increases the company's bottom line while establishing a clear vision, morals, and goals for the entire team. "We can grow really fast and really crazy, but if we're not healthy and our team isn't healthy, it's not a great culture," says Naylor, a certified EOS implementer. "It's amazing the growth and peace of mind that the business owner and team can experience when put on a holistic system that's trackable, accountable, transparent, and shared by the entire organization. As the leadership team goes, so does the rest of the organization."
The target market for EOS training is privately owned, goal-oriented businesses that bank $2 million to $50 million in annual revenue and employ 10 to 250 people. That said, EOS is transferable to any size organization, and Naylor has worked with companies as large as $500 million in revenue, as well as smaller ones like a yoga studio and a church.
EOS's "Proven Process" begins with a free 90-minute meeting with an implementer. (A directory is available at eosworldwide.com/directory and includes over a dozen implementers in Minnesota.) The implementer meets with the company's founder and leadership team to explain the model, which involves six key components: vision, people, data, issues, process, and traction. "It's a big model," Naylor says. "It encompasses everything in the business."
If the team wants to move forward, several day-long training sessions are scheduled for leadership teams of four to eight people. First up is Focus Day, which teaches five foundational tools to simplify the company's objectives and make it more effective. Participants are introduced to Rock Setting ("rocks" are the program's term for goals), an Accountability Chart, a Scorecard, a Vision Traction Organizer, and the Meeting Pulse concept.
"Most business owners don't have a clear vision or a business plan that they follow. That's a key component of getting it out of the visionary and into traction, which is making it happen, making it real," Naylor says.
Thirty days after Focus Day, the first of two Vision Building Days takes place. Participants identify their core values, core purpose, niche, issues, and marketing strategy while laying out 90-day rocks and plans for one, three, and 10 years out.
"We're not giving them answers," Naylor says of the EOS process. "We're just letting this model facilitate it. The best answers are already in the room."
The second Vision Building Day is scheduled approximately 30 days later, during which a one-year plan with quarterly goals is hammered out. Conflicts within the business are also confronted through the program's IDS (Identify, Discuss, Solve) procedure.
"That's one of the secret sauces of this," Naylor says. "Issues are one of the biggest stumbling blocks to growth."
After Vision Building, implementers check in with businesses at quarterly and annual intervals, timing that is based on brain psychology showing that goals tend to get stale after 90 days. After one to two years, businesses have a toolbox of strategies and organizational structure in place to cultivate further growth and sustain lasting change. As for results, Naylor says that businesses that use the program report an 18 to 20 percent revenue increase.
Debi Wright, who purchased background screening service Trusted Employees in 2008, has been using EOS for four years. She first learned of the program when she heard Wickman speak at a conference.
"It's transformed our business," says Wright, who hired a sales consultant and sent him to EOS boot camp before implementing the system. "It went from a chaotic culture to a controlled, organized culture. Employees have more opportunity and there's clarity about expectations. There's more enjoyment in a workplace where everyone knows what role they play in the team and how they contribute."
Trusted Employees is the second company Wright and her business partner Steve Gustafson have run together. She did not use EOS the first time around and says she wouldn't attempt to launch another business without it. "The whole process is intended to get you what you want from your business," she says. "For us, we wanted to grow our business and we wanted a great place for our employees to work, and that's what we created."
With EOS in place, the company's revenue doubled and its profits tripled at the end of the initial two-year period. Since then, Trusted Employees sees 20 to 30 percent increase in revenue on a quarterly basis. Wright was so inspired by the EOS model that she became a certified implementer and now trains others through Get Traction Minnesota. EOS implementer rates vary depending on how involved the implementer is, but companies can expect to pay about $3,000 per day. While clients are at liberty to decide how much or how little training they want — there are no contracts and clients can end services at any time — Naylor says, "Facilitation is a key component of this. When you're in the system, you can't always see the options. It takes fresh eyes to really get at things."
All EOS implementers are independent contractors who have been through a rigorous training program. They are held to high standards of performance and continue their education through quarterly trainings and weekly meetings. Implementers only get paid if the client is satisfied with the work. "It's radical," Naylor says of the system. "It also keeps us really sharp. And it's a testament to the model and how well it works."